National Poultry Equipment Company, based in the USA, proudly manufactures three Sanitouch egg washer, egg grader and egg handling systems for your egg processing needs: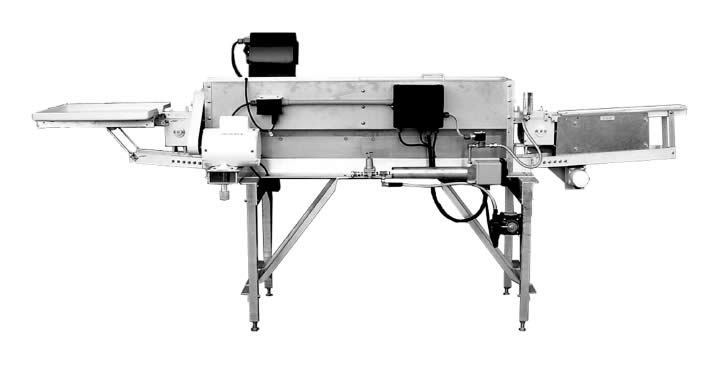 Model 5S
Listed here are some parts. Most, if not all, will not have prices attached however generally if they need to be ordered in prices may vary depending upon current exchange rates.
Model 5-CSG will candle, sanitize and grade 1,800 - 2,520 eggs per hour.
Model 10-CSG will candle, sanitize and grade 3,600 - 5,400 eggs per hour.
Model 20-CSG will candle, sanitize and grade 7,200 - 8,640 eggs per hour.
Contact Bellsouth direct via email or phone for up to date cost and delivery time frame. Please be aware that as these units are made to order, delivery can take 12-16 weeks.
PRODUCT FEATURES
SANITOUCH MODELs S FEATURES:-

WATER HEATER ( OPTIONAL)
All brass body

Easy element replacement

New rheostat allows accurate temperature control even with flow variations

Water resistant
MODULAR DESIGN
New design allows for upgrade to increase capacity by changing sanitizer section, yet keeping or addding candler and grader sections.
WATER RESISTANT LOAD CENTER AND WIRING
OTHER FEATURES