Compact size with fan, universal dividers have 20 Chicken egg capacity.
Semi-Automatic egg turning incubator with push pull rod.
Easy wash plastic components.
An ideal incubator for the smallest breeding facilities.
This Egg Incubator works very very well and has really good instructions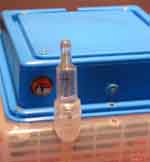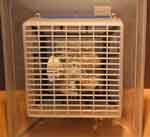 When incubating, setting and hatching always ensure the incubation room ( ambient for the machine) is at a reasonable temperature and humidity, all machines operate within a range and outside of that range reults will vary.