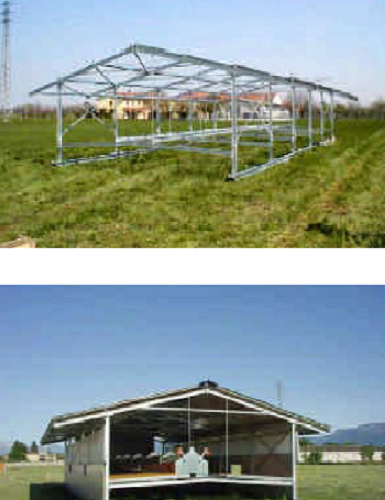 Best suited to Reasonably flat areas , this Hen house suit 1000 birds and the covered are of the finished house is 9.2M x 15M with a height of 2.56M under the gugger and total height of 3.72M . Kit includes shed, floor slats, feed lines, drinker lines, egg collection, automated exclusion system on 4 Modules of Avio nests. depending on the Exchange rate the costs will be in the vicinity of $65 000. As you will receive these goods, the import GST costs need to be paid and claimed by you, so essentially add another $6500. Really this needs to be quoted, but bang per buck its not bad, and covers nearly all that is needed to house layers well, not just house the laying netss, but house the birds as well , i.e for sleping eating and drinking.
The shed has skids and wheels which you remove after your have pulled it on your farm, if the hen house suits, you are getting a full shed plus equipment for a 1000 birds system. all integrated. You don't have to move it about as it is well made, so it can also be a permanent hen house. Give us a call if this sounds like a good call, given the prices of some solutions out there, this is not too bad as it includes feeders, drinkers slats , nests and the shed.
.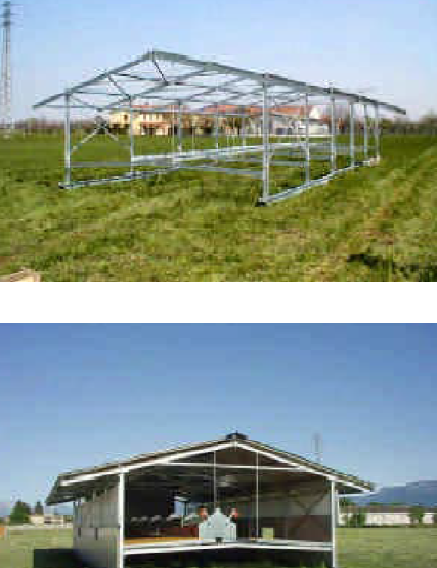 Frame and almost complete house( shows the nests and flooring, Can skid about a field and has removable wheels, couls also be configured as a permanent structure.