Same body as Rcom 20 Incubator standard plus extra features. FREE spirit thermometer worth $25 included. Rcom 20 Pro digital temperature, humidity setting and auto turning. This version of Rcom egg incubator comes with 3 moulded egg trays: 48 quail egg capacity, 20 chicken egg capacity and 10 duck egg capacity. Used in Zoos and sanctuaries, and with 20 eggs capacity, this machine should help your production.
How is the Rcom 20 Pro different to the Rcom 20 MX standard?
Front digital display differs: Rcom 20 has a static temperature and humidity display whereas the Rcom 20 Pro has an interactive menu which saves your settings

Rcom 20 Pro has the 3 moulded egg trays rather than universal tray dividers

Rcom 20 Pro has programmable turning control , angles changes and how often the turning happens

The Pro version egg incubator Egg turning Automaticaly turns off for hatch time

The Rcom pro 20 version incubator allows different humidity settings during setting and hatching.
Quick start menu allows you choose species off the menu or choose 'other' to program your own settings.
Plug your incubator into a surge protection power plug/UPS (uninterrupted power supply) to protect the internal digital parts against power spikes and brown outs.
When incubating, setting and hatching always ensure the incubation room (ambient for the machine) is at a reasonable temperature and humidity, all machines operate within a range and outside of that range results will vary. Commercial style.
Birds eye view window for easy viewing
Easy dismantling for cleaning
Selection of °C or° F for temperature display
Includes spirit thermometer to confirm digital temperature setting.
Automatic fan cutout when incubator is disassembled
'Low Water' alarm.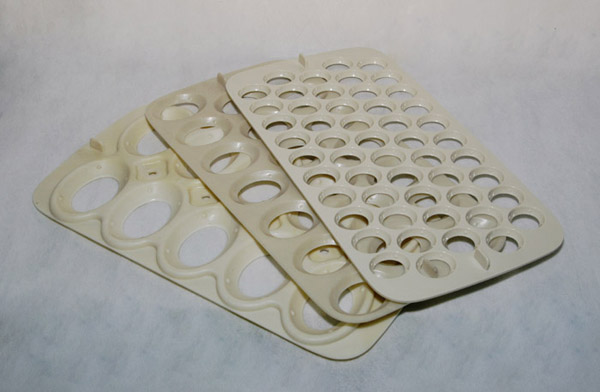 Optional roller tray available separately for incubating parrot or other small eggs.