Red crate only. A modern convenient way to collect, transport and handle eggs. Holds 6 egg trays per side. Save time by collecting eggs with the Linda system. Collect eggs straight into Linda Trays and stack directly into the Linda crates. Transport by Linda Egg trays and place on Linda Egg Handling System Lifter in the egg grading and egg stamping area. Save time and your back.
Dimensions: 68x37xH36, Capacity: 360 eggs. Load resistance: 300 kg. Due to the bulky nature of this item, when ordering five (5) or more crates, they will be shipped on a pallet.
Benefits: Multiple crates can stacked when not in use to save space. Each Crate holds 360 standard eggs, and the crates can be loaded in 2 ways (see below)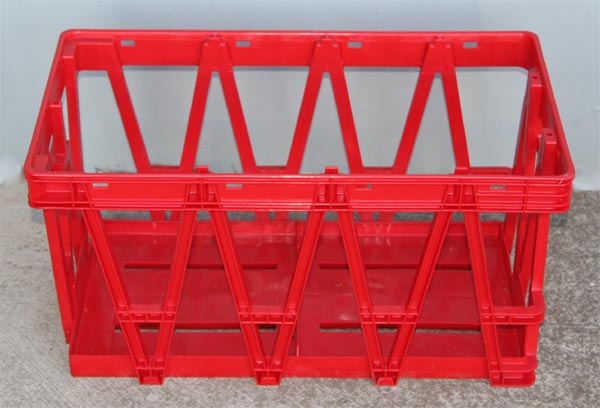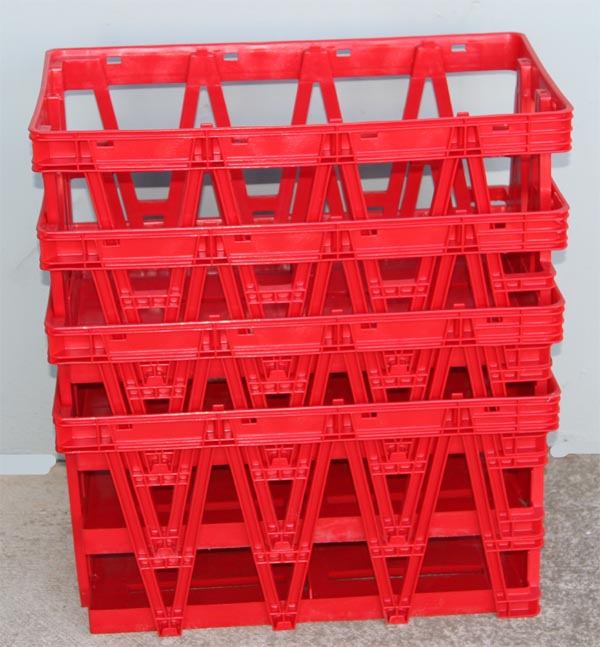 Place the egg trays in the bottom of the crate, fill the trays as the eggs are collected,

place another tray on top, fill the trays, etc until the crate is full.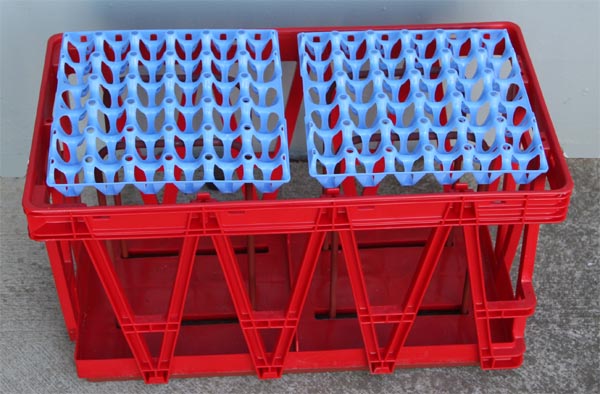 Method 2. Purchase
egg tray Lifter
Place the Crate onto a Tray Lifter, place the stack of 12 trays of eggs onto the lifter, pick up the crate, and it slides over the loaded trays. The eggs are now safe to be transported as an individual crate, or stacked up to 6 high, and transported in bulk

.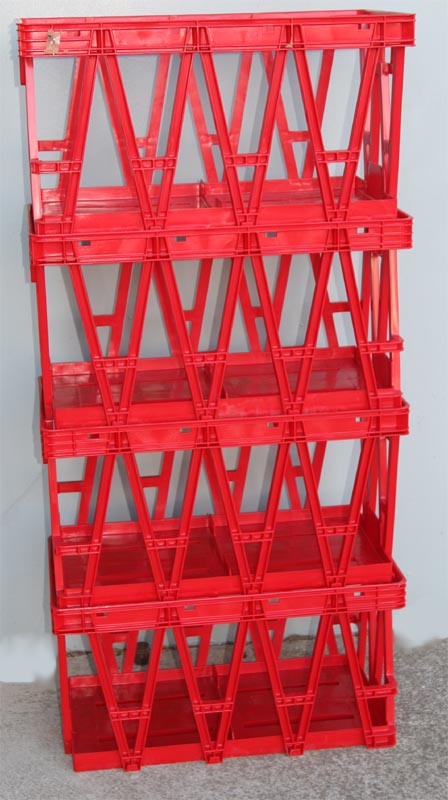 At the grading station, the process is the reverse.
Place the Tray Lifter on the table or floor at a convenient height.
Place the crate of eggs over the lifter and lower the crate, to expose the stacks of eggs ready for grading.
Four different Egg Trays are available for purchase separately:
We have standardised the colours to simplify ordering and also sell by the box , custom trays colours and identification is available for large quantities, these orders will take time to fullfil.