Rcom 50 Pro egg incubator has extra features. How is the Rcom 50 Pro Egg Incubator different to the Rcom 50 incubator.
Front digital display differs: Rcom 50 has a static temperature and humidity display whereas the Rcom 50 Pro has an interactive (not touch) menu with icons and the like, which saves your settings

Rcom 50 Pro has the moulded egg trays rather than universal tray dividers

Rcom 50 Pro has programmable turning control which allows you to program when auto turning ceases automatically three days before hatch.

Rcom 50 Pro counts down the days to hatch time and will turn off egg turning at the appropriate time.

Rcom 50 Pro allows the user to adjust egg turning angle somewhat.
Plug your incubator into a surge protection power plug/ UPS (uninterrupted power supply) to protect the internal digital parts against power spikes and brown outs.
When incubating, setting and hatching always ensure the incubation room (ambient for the machine) is at a reasonable temperature and humidity, all machines operate within a range and outside of that range results will vary.
Main functions
Automatic temperature setting

Automatic humidity setting

Automatic hourly egg turning

Quick start menu system, select species and start/save

Automatic turning switch off plus timing and turning degree adjustment.
Features
Large double-glazed observation window
Easy dismantling for cleaning
Selection of °C or° F for temperature display
Spirit calibration thermometer.

Safety function
Alarm to warn if the observation window is not secured
Automatic fan cutout when incubator is disassembled
'Low Water' alarm
Incubation settings are automatically saved in the event of power failure
3 moulded egg trays: 24 Duck Goose, 48 Chicken or 116 Quail eggs.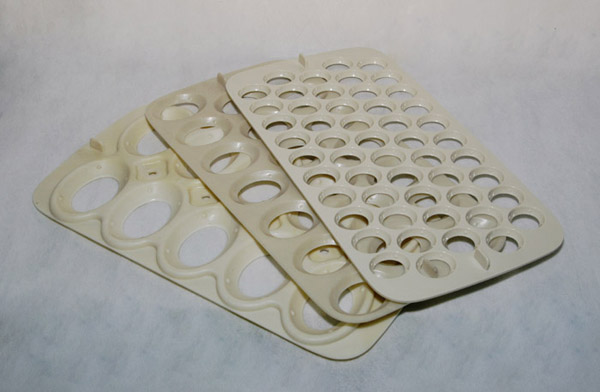 Universal Adjustable Egg Tray (Optional)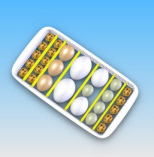 Purchase tray separately here
Commercial style.